Time-wasters I can actually access from my office computer are a very dangerous thing.
First, the Nerd Test 2.0 is quite fun….

But then I fell in love with Make-A-Word.
I was excited on Sept 28 to Hit "Master"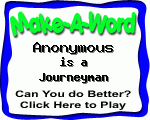 By 10/16, I hit "Grand Master"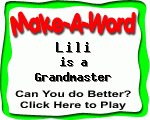 And started entering "LILI!!" in High Score lists…
Then Yesterday I managed to score "SuperMaster!"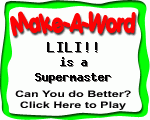 I am guessing the next level up is "Super Grand Master"??….
It feels good to have a goal.